This week I headed over to the San Elijo Lagoon Ecological Reserve, a 979-acre coastal wetland in Encinitas. I planned to check out sections of the East Basin beginning at La Orilla Trailhead.
After a few wrong turns, I found the dirt parking area along El Camino Real. Stepping out of my truck, I was met with more humidity than anticipated. The sky above was a dull gray, typical for a late-August morning in coastal North County San Diego. The temperature was in the mid-60s.
My watch showed 7:23 A.M. when I set out on La Orilla Trail. Eucalyptus and dense thickets of Desert Wild Grape vines line the beginning section of the trail. The vines seemed out of place in southern California, but this species of wild grape is native to the region. I stopped to snap a few photos, and mosquitos immediately harassed me (they continued to do so for about 45 minutes).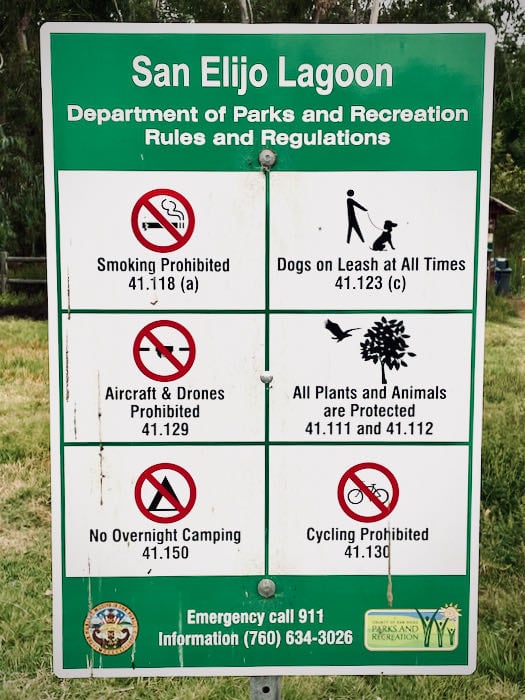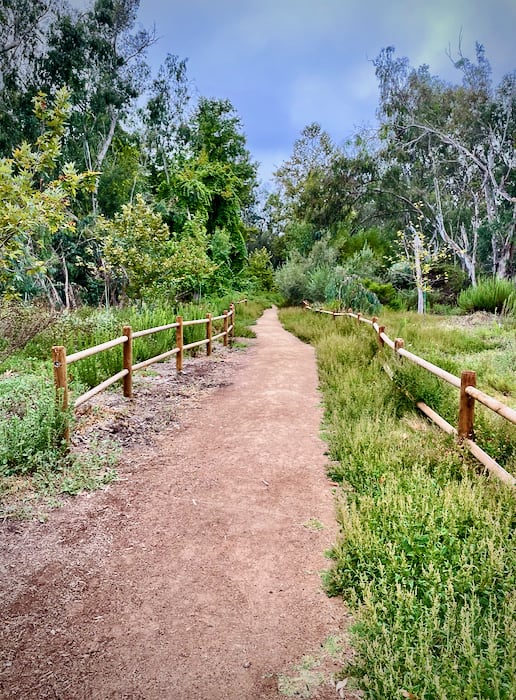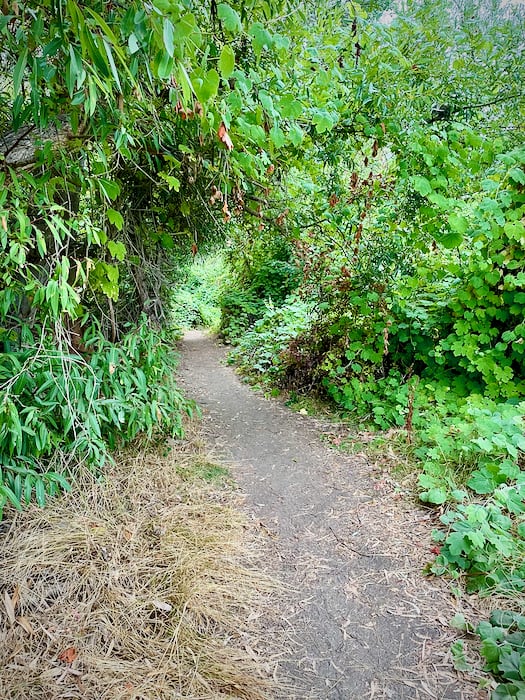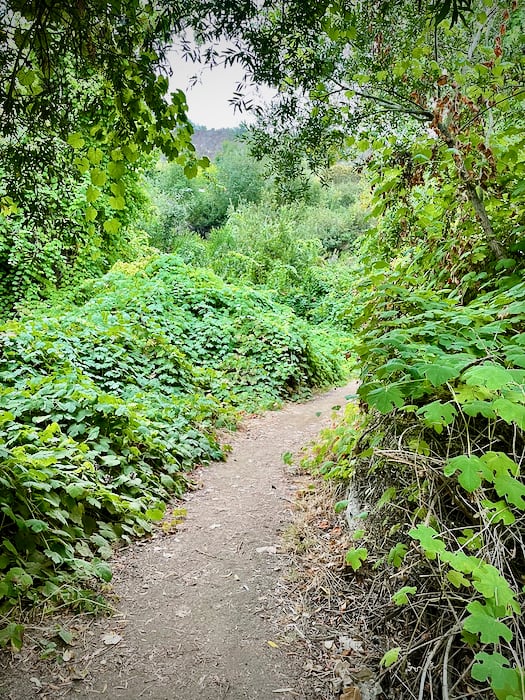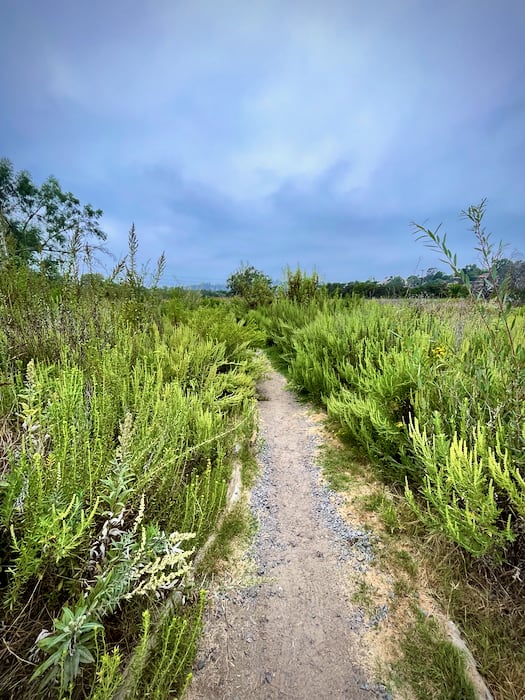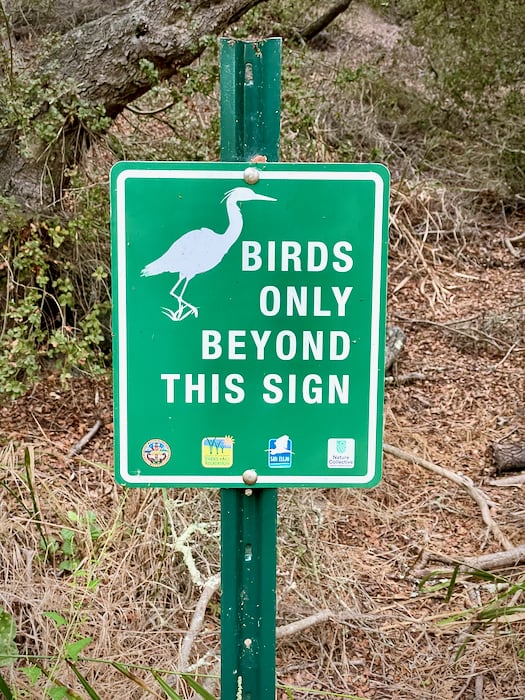 My first sightings included a Nuttal's Woodpecker as well as several Song Sparrows and a Spotted Towhee perched atop a large shrub. A little further on, I came across Anna's and Allen's Hummingbirds, a Northern Mockingbird, a Black-headed Grosbeak, and the first of many Mourning Doves.
The mosquitos continued to pester me. Discomfort from the many bites on my legs and hands had me considering heading home after less than 30 minutes on the trail. But I decided to continue on.
Heading north on a dirt access road, I crossed the marsh—it's dry at this time of year—and began an easy climb up to Stonebridge Mesa. A pair of California Thrashers were perched in a tree overlooking the marsh. Several Common Yellowthroats played in thick stands of California Bulrush on the edge of the marsh. I heard a California Gnatcatcher nearby. Numbers of Cliff Swallows foraged for insects high in the air above the marsh.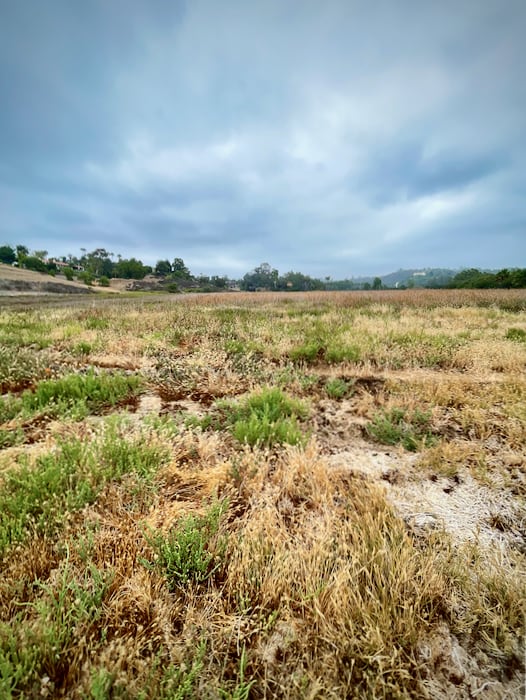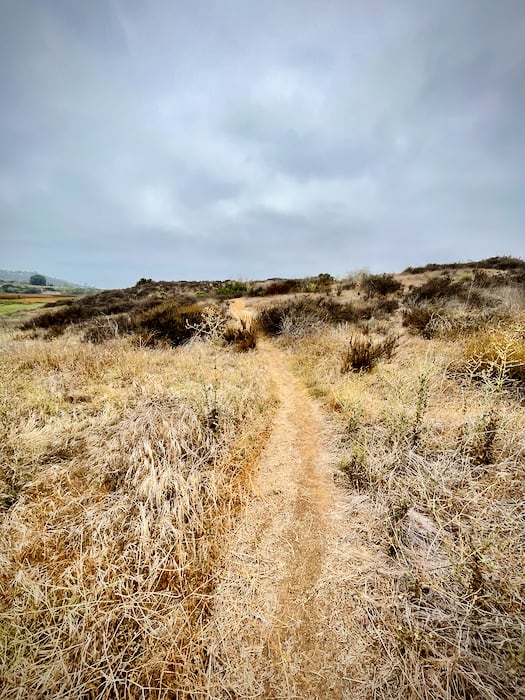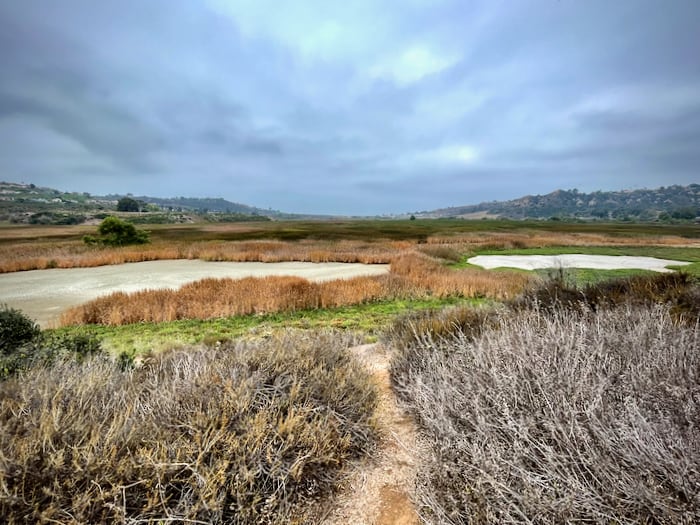 I continued to follow the trail as it snakes around the mesa. Few birds were visible on the mesa itself, but the plant life provided an interesting diversion: patches of Doveweed, Western Prickly Pear, Coastal Cholla, and flowering barrel cactus; California Sagebrush on the hillsides; lots of bushes and stands of California Sycamore in the riparian growth area at the end of the trail where the Escondido Creek empties into the lagoon.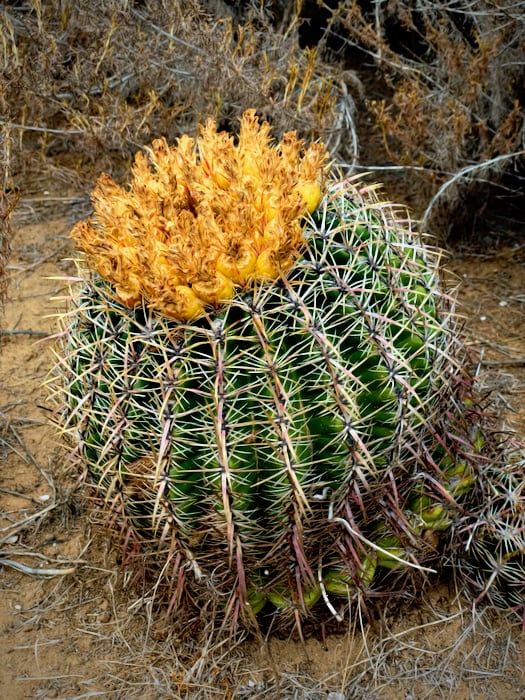 I turned around at the end of Stonebridge Trail and mostly retraced my steps. Along the way, I watched a White-tailed Kite hover over grassland in search of a meal. Two bright blue California Scrub-Jays were engaged in an intense conversation. Several American Kestrels were perched on overhead electric lines.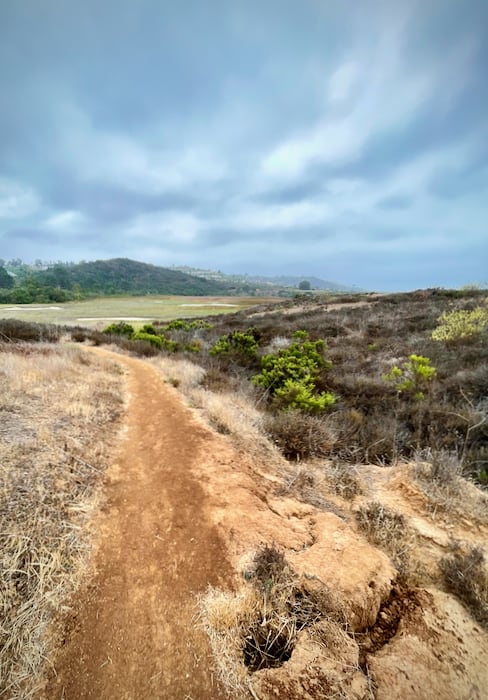 Back on La Orilla Trail, the mosquitos resumed their assaults. Shortly before reaching the trailhead, I stopped once again to take photos of the vines. I felt like I was in a jungle in Central America, not in Encinitas.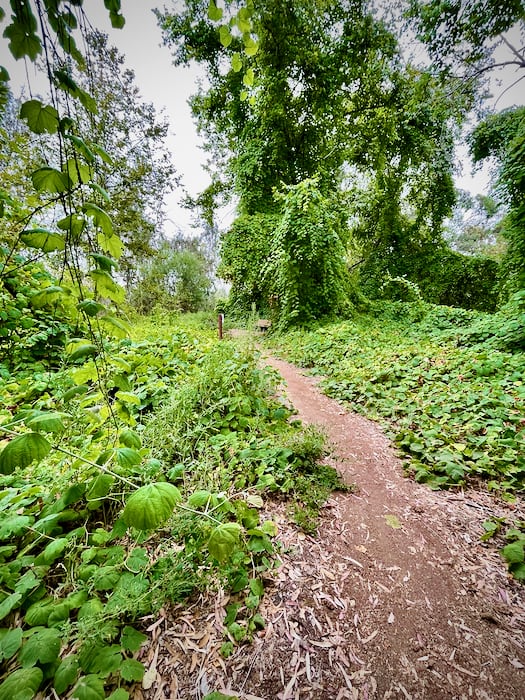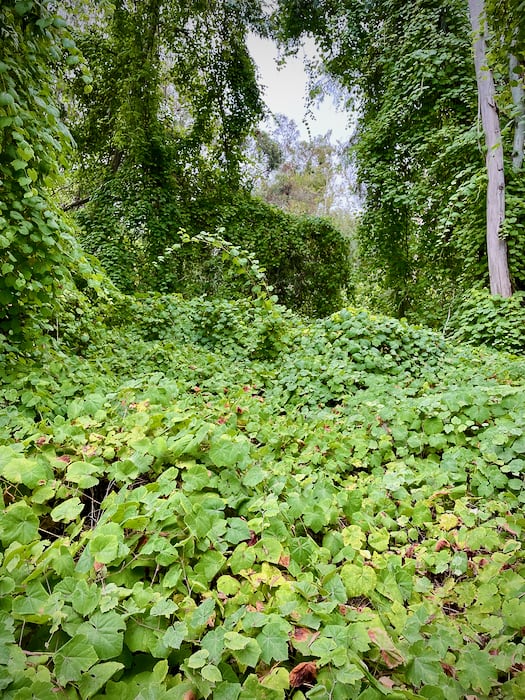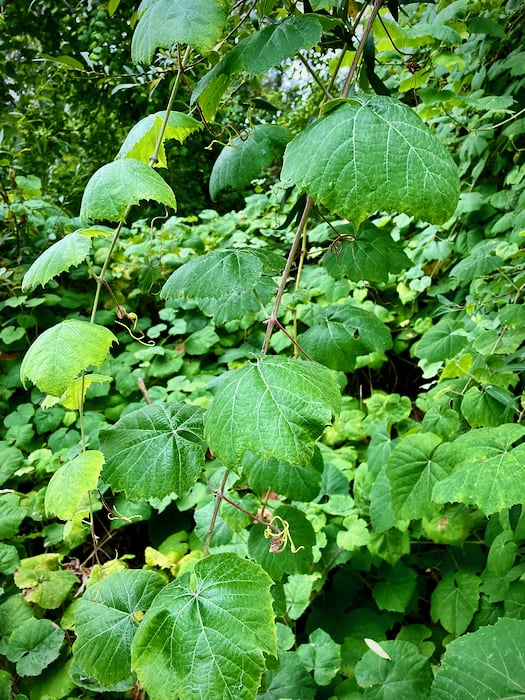 I didn't see any as many birds as I had hoped—and mosquito trouble made for a less enjoyable morning than it otherwise would have been—but I'm always grateful for the opportunity to spend time outdoors.
You can check out the complete list of birds I sighted at eBird.org. The route map is below.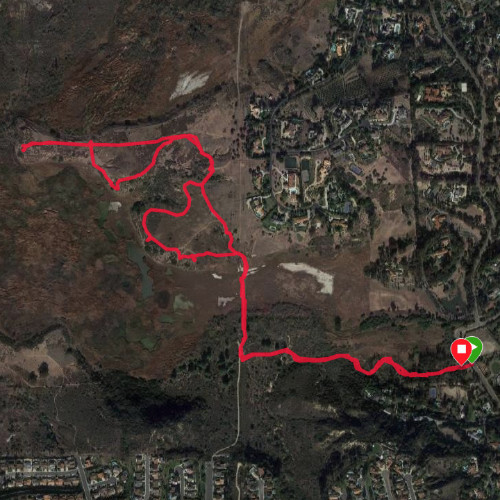 ---
Subscribe
Receive the latest content in your inbox.
Unsubscribe at any time.