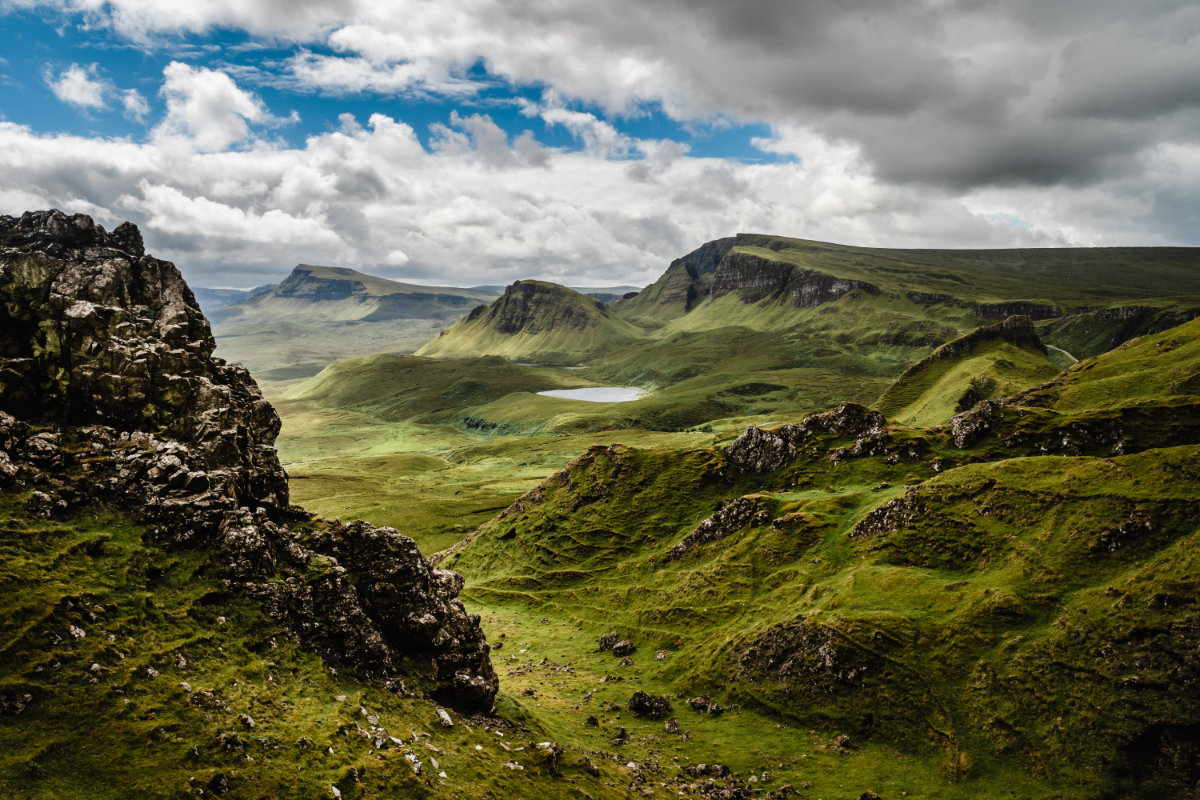 The Christian life is less like a pleasant stroll through the park and more like hand-to-hand combat on a battlefield. We face enemies both within and without. Fear or discouragement paralyzes us when we forget that the Divine Warrior is on our side to protect and defend us.
Overview
Psalm 124 is the fifth psalm in the collection of fifteen psalms known as the "Songs of Ascents" (120–134). Jewish pilgrims traveled to Jerusalem three times each year to celebrate festivals (Deut 16:16). They sang these psalms on the way to the holy city and at the festal celebrations after their arrival.
In Psalm 124 the psalmist leads the pilgrim people of God in giving thanks to the LORD for delivering them from a powerful enemy and in expressing their confident trust in the God who is on their side.
It is composed of three parts:
Recollection of danger (vv. 1–5)
Praise for deliverance (vv. 6–7)
Confession of trust (v. 8)
Recollection of danger
The psalm begins by recollecting the terrible danger from which the LORD delivered the worshipers (vv. 1–5). The psalmist sings out the opening line: "If it had not been the LORD who was on our side." Before completing his statement, he calls the congregation to join him in repeating the declaration: "let Israel now say—if it had not been the LORD who was on our side…" (vv. 1–2). The intentional delay in finishing the conditional statement creates dramatic tension. The reader wants to know how the pilgrims's circumstances would have turned out differently had not the LORD been on their side.
The psalm doesn't provide details about the specific danger faced by the people beyond indicating that hostile enemies had threatened them (v. 2). Instead vivid images are employed to bring home to us the total disaster that had loomed so near. Israel's enemy, in its fiery anger, was like a hideous monster able to consume its prey in a single gulp (v. 3). The imagery shifts in verses 4 and 5 to overpowering flood waters threatening to engulf the people. Before such an enemy the pilgrims were helpless.
Praise for deliverance
After recalling their danger the congregation praises the LORD for rescuing them from the fangs of their enemy (v. 6). In yet another metaphor, their deliverance is pictured as a bird narrowly escaping the fowler's snare (v. 7). Their situation had not been one of mere potential danger but actual danger from which they almost did not escape. The response of praise acknowledges that their deliverance was not due to their own wisdom or strength but rather the LORD exercising his saving power.
Confession of trust
The final verse (v. 8) is a confession of confident trust in the LORD—the pilgrims's covenant God—who fights as a warrior against their enemies. As the Creator of heaven and earth, his power is infinite. The strength and ferocity of Israel's enemies were no match for the Almighty. He is on the pilgrims's side (vv. 1,2) and has exercised his might on their behalf in the past. Therefore, his pilgrim people declare their continued trust in him: "Our help is in the name of the LORD, who made heaven and earth."
Reflection
As God's people under the new covenant, we are no longer obligated to make pilgrimages to Jerusalem. Yet we, like the faithful in the Old Testament, are a pilgrim people. Along with Abraham and his descendants, we are "strangers and exiles on the earth" (Heb 11:13; cf. 1 Pet 1:1,17; 2:11), people "seeking a homeland" (Heb 11:14) and desiring "a better country, that is, a heavenly one" (Heb 11:16). "For here we have no lasting city, but we seek the city that is to come" (Heb 13:14). We are not a settled people; we are people on a journey to the new Jerusalem (Heb 12:22), our eternal home where we will experience true rest and shalom.
God doesn't promise us an easy, pain-free pilgrimage. In fact, we should expect opposition as we travel toward the heavenly city (John 15:20; 16:33; Acts 14:22; 1 Thess 3:3; 1 Tim 3:13; 1 Pet 5:10). Like the pilgrims's enemies in Psalm 124, our enemies are fierce and seek to destroy us. "Your adversary the devil prowls around like a roaring lion, seeking someone to devour" (1 Pet 5:8). Satan and his evil army of demons wage war against the Church (Eph 6:10–12).
We journey through a world in rebellion against its Creator. Hostility toward the Creator often is expressed in hostility toward God's people. Jesus reminded his followers, "If the world hates you, know that it has hated me before it hated you" (John 15:18). Likewise, Peter told his Christian readers the world would slander them and accuse them of being evildoers for faithfully following Christ (1 Pet 2:12; 3:16; 4:4).
Despite the danger and difficulty of our pilgrimage, we can be confident that our enemies will not ultimately destroy us. Paul alludes to Psalm 124 when he says in Romans 8:31, "What then shall we say to these things? If God is for us, who can be against us?" Our earthly and spiritual enemies cannot successfully oppose us, at least not ultimately. God has pledged himself to be our helper and defender. He proved it by not sparing his own Son but instead delivering him up to death on a tree in order to bear in our place the divine curse and wrath against our sin. Having given his beloved Son to be our sin-bearing Savior, how will he not protect us from every enemy of our soul (Rom 8:32; Gal 3:13)?
Satan, earthly enemies, and even our own conscience may level charges against us. But we do not need to fear because the Judge has already pronounced us to be righteous in his sight through faith in Jesus Christ (Rom 8:33). The court of heaven will never condemn us because the sinless Son of God paid in full the penalty of our sin. He was raised in victory and now appears in heaven at the right hand of God on our behalf as our Mediator (Rom 8:34).
As noted above, having God on our side does not mean we are exempt from suffering. The pilgrim way is the way of the cross. But in all our adversity "we are more than conquerors through him who loved us" (Rom 8:36–37, emphasis added). God's saving love for his people is like Super Glue: the bond can never be broken. Therefore, we can be certain that:
neither death nor life, nor angels nor rulers, nor things present nor things to come, nor powers, nor height nor depth, nor anything else in all creation, will be able to separate us from the love of God in Christ Jesus our Lord (Rom 8:38–39).
Response
What enemies do you fear? Do you worry they are about to swallow you up alive with no chance of escape?
Psalm 124 reminds us that our God is a strong warrior who fights for his people. Because he is on our side, the schemes of our enemies will fail in the end. Because he is our helper, we can put our trust in him. Such well-placed confidence guards our hearts from paralyzing worry and crippling fear.
When fear begins to fasten its grip on you, remember this: "Our help is in the name of the LORD, who made heaven and earth." Turn to him. Entrust yourself to him. Rest in him, knowing that he fights for you.
Almighty God, and merciful Father, thou seest the multitude, the force, and the exceeding rage of our enemies to be so great that they would devour and tear us in pieces if thy bountiful mercy did not relieve and succour us. But, seeing their craft and fury increase and grow from day to day, declare thou thyself to be our defender and protector; that we, escaping their gins and snares, may give ourselves wholly to praising and magnifying thy most holy and blessed Name, and that through Jesus Christ, thy dear Son, our only Lord and Saviour. Amen.