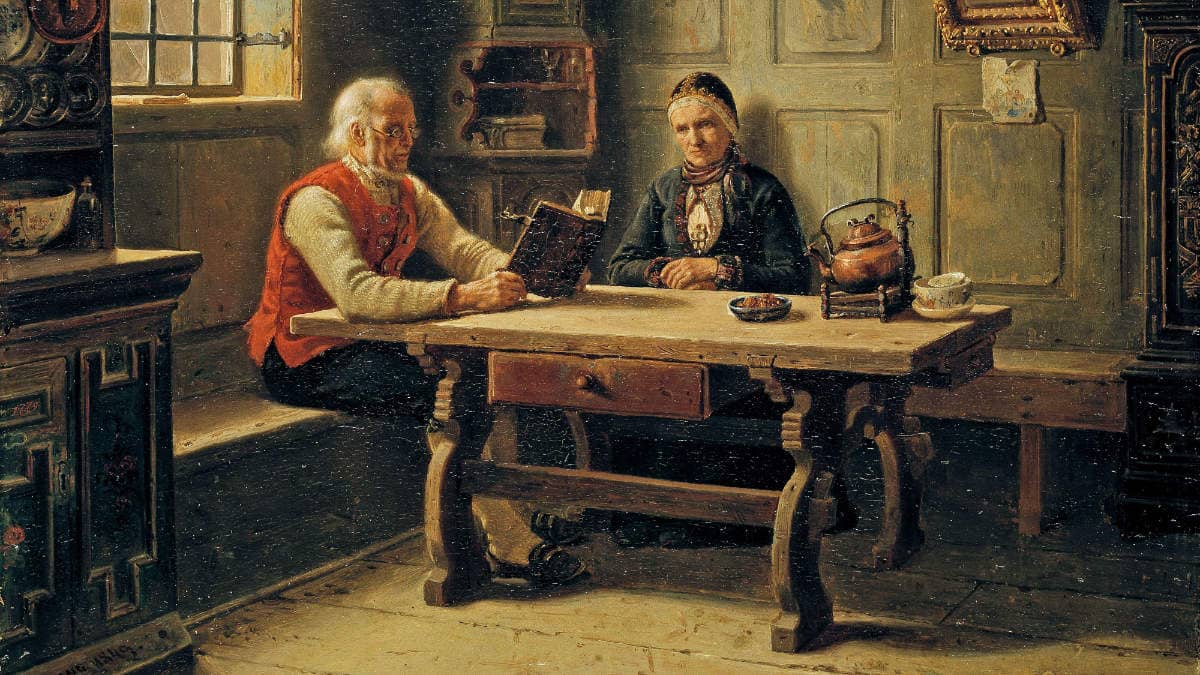 I reread Wendell Berry's Jayber Crow last April. The story of Jayber's life is told from his own perspective as an old man looking back. This time through the book I was struck by his reflections on aging.
Here are two passages. The first is from early in the book.
It has been a many a day since I thought of myself as Jonah Crow. To me, it seems that Jonah Crow was a small boy who once lived at Squires Landing with Aunt Cordie and Uncle Othy Dagget for several years. In those years, the only change seemed to be that from one Christmas to the next the boy grew a little taller.

And now, a long time past the time of that boy, I live again beside the river, a mile and a half downstream from Squires Landing, maybe two and a half from Goforth, having traveled so far, by a considerable wandering and winding about, in only seventy-two years.

Back there at the beginning, as I see now, my life was all time and almost no memory. Though I knew early of death, it still seemed to be something that happened only to other people, and I stood in an unending river of time that would go on making the same changes and the same returns forever.

And now, nearing the end, I see that my life is almost entirely memory and very little time. Toward the end of my life at Squires Landing I began to understand that whenever death happened, it happened to me. That is knowledge that takes a long time to wear in. Finally it wears in. Finally I realized and fully accepted that one day I would belong entirely to memory, and it would then not be my memory that I belonged to, and I went over to Goforth to see if there was any room left beside my parents' graves. I learned that there was room for one more; if it belonged to anybody, it belonged to me. I went down to the Tacker Funeral Home at Hargrave and made my arrangements.

Some days, sitting here on my porch over the river, my memory seems to enclose me entirely; I wander back in my reckoning among all of my own that have lived and died until I no longer remember where I am. And then I lift my head and look about me at the river and the valley, the great, unearned beauty of this place, and I feel the memoryless joy of a man just risen from the grave (24–25).
The second comes from near the end.
I am an old man now and oftentimes I whisper to myself. I have heard myself whispering things that I didn't know I had ever thought. "Forty years" or "Fifty years" or "Sixty years," I hear myself whispering. My life lengthens. History grows shorter. I remember old men who remembered the Civil War. I have in my mind word-of-mouth memories more than a hundred years old. It is only twenty hundred years since the brith of Christ. Fifteen or twenty memories such as mine would reach all the way back to the halo-light in the manger at Bethlehem. So few rememberers could sit down together in a small room. They could loaf together in the old poolroom up in Port William and talk all of a Saturday night of war and rumors of war.

I whisper over to myself the way of loss, the names of the dead. One by one, we lose our loved ones, our friends, our powers of work and pleasure, our landmarks, the days of our allotted time. One by one, the way we lose them, they return to us and are treasured up in our hearts. Grief affirms them, preserves them, sets the cost. Finally a man stands up alone, scoured and charred like a burnt tree, having lost everything and (at the cost only of its loss) found everything, and is ready to go. Now I am ready (353).
Wise words.
---
Subscribe
Receive the latest content in your inbox.
Unsubscribe at any time.