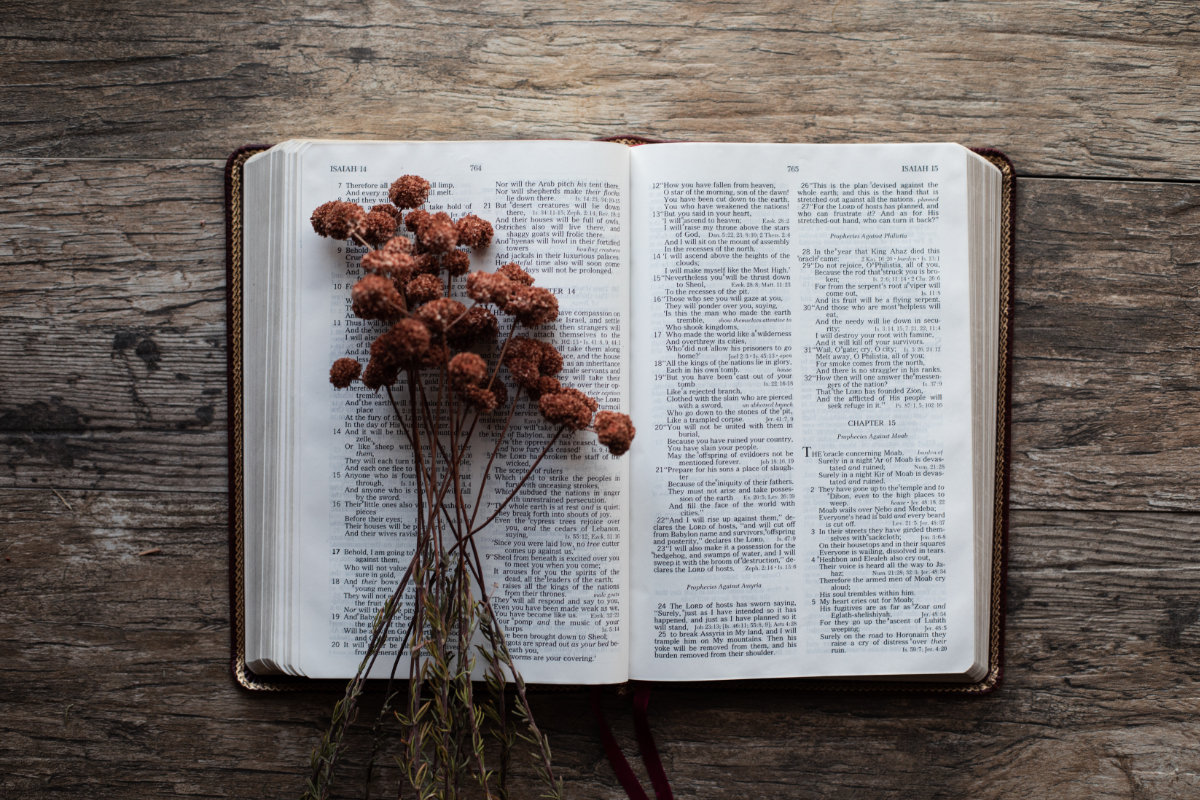 Looking for resources to feed your mind and soul? I have some for you today.
Articles
More Tips on Living in Lockdown from Christians in Italy. Tim Challies summarizes tips he's received from Christian friends in Italy that may prove helpful to us as we experience life under "stay at home" orders. Much of the material in Tim's article was provided by the pastor of a F.I.R.E. church in northern Italy.
Everything's Canceled! Dealing with Disappointment in Pandemic. Abbey Wedgeworth reminds us of the four places the Bible invites us to look when we suffer.
Devotional Resources
Bible Reading Plans for 2020. Ligonier Ministries has compiled a lengthy list of different plans. We're in March, but it's not too late to begin a Bible reading plan. Just pick it up at today's reading.
ESV Devotional Psalter from Crossway. I find many devotional books to be a waste of time. Not this one. From Crossway's website: "The ESV Devotional Psalter pairs each of the 150 psalms with brand-new devotional content written by Dr. Dane Ortlund, guiding readers to thoughtfully interact with and pray through the Scriptures."
New Morning Mercies by Paul David Tripp. Brief, gospel-filled meditations for every day of the year.
How Do You Do Family Worship? Don Whitney answers with three words — read, pray, sing — in this six minute video. I appreciated his counsel near the end about having realistic expectations for what this time will look like.
Ten-Minute Devotions to Draw Your Family to God. Marty Machowski has written two gospel-focused devotional books for kids designed to explain God's plan of salvation from Genesis to Revelation. Each day's reading includes questions parents can use to help their kids understand and apply what they've read (or what you read to them). My ten and eleven year olds have enjoyed these books.
Private Worship trilogy by Jerry Bridges. Each volume features 31 daily readings. I've especially benefited from the prayers Bridges wrote to conclude each day's meditation.
Books
Many of us have more free time right now than we usually do. Why not invest some of that time in reading quality Christian books that help you know, love, and worship God better. Here are four recommendations.
Prayer: Experiencing Awe and Intimacy with God by Tim Keller. The best book I've read on prayer. In fact, I've read it multiple times (not something I do with most books).
Knowing God by J.I. Packer. A classic. Read it slowly.
The Joy of Fearing God by Jerry Bridges. My favorite Jerry Bridges book. Here's R.C. Sproul's endorsement: Reading Jerry Bridges is like eavesdropping on an angel enraptured by adoration. He understands the fear of God as an awe-filled reverence before the divine majesty. This book will expand the mind and loose the soul to soar on high.
Rejoicing in Christ by Michael Reeves. Brief but profound exploration of the person and work of Christ.
Theology for Children
The Gospel Coalition (TGC), in partnership with Songs for Saplings, offers ten free online courses for kids in basic Bible doctrine. They're essentially catechisms set to music. No sign ups. All courses are available on-demand.
Be sure to check out all of TGC's free courses.
---
Subscribe
Receive the latest content in your inbox.
Unsubscribe at any time.